Bang Bang, Dick Cheney Shot Me Down
WASHINGTON - The White House blamed the 78-year-old man whom Vice President Dick Cheney shot during a weekend quail hunting trip in Texas for the incident.
- News Item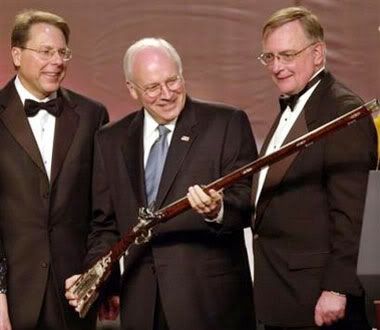 VP "Deferment Dick" Cheney is seen here accepting the Large Metallic Penis Surrogate Award from the NRA. "I can't wait to try this baby out on the Constitution," he told reporters.